There are many different types of wood available, but how do You find the one that best suits your needs?
January 11, 2021 at 5:04 pm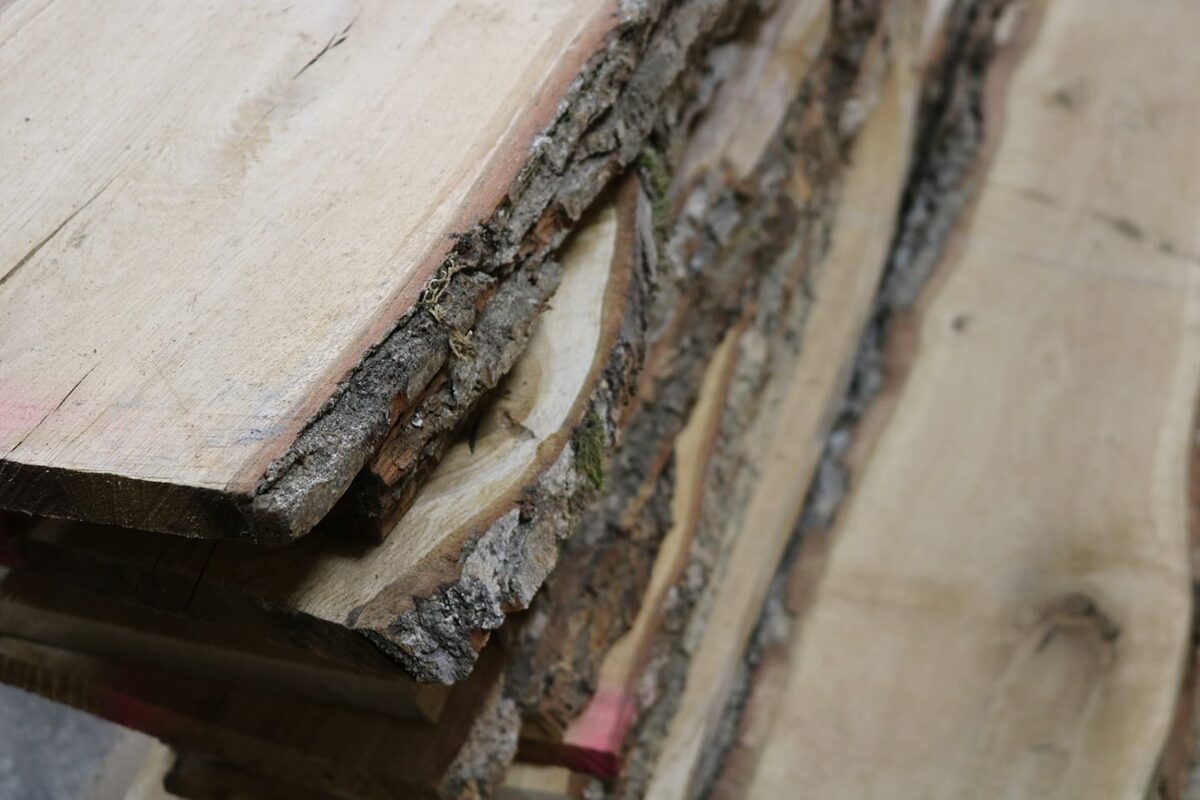 Latsketch Ltd professionals usually use the division "soft wood and hardwood" in their work and recommend their clients to look at this section first, because the lifespan of wood will depend on this choice. It may seem that a tree with soft wood is soft and a tree with hard wood is hard, but it is not.

There is a physical difference between hardwood and softwood, but it is not in the density of the wood. The classification of wood as hard or soft depends on the seeds, leaves that the tree gives. Hardwood trees usually have very wide leaves (maples, oaks), while softwood trees have cones and needles (spruces, pines). There is also a difference at the microscopic level - hardwood trees have pores that allow water to be transported through the wood to keep it healthy.
Hardwood is often denser, which is why it is better to use it for flooring and other high-quality solid wood products. Soft wood will be useful in making various moldings, shelves and other solid wood products that are not subjected to heavy loads on a daily basis.
Oak (hardwood)
Oak is more expensive in terms of price, but as you know, it is a big tree and it is always worth paying for quality. It is often used in the construction of buildings because it does not rot and is wear-resistant. The company's professionals also emphasize that over the years, solid oak products will wear out slightly and will be easily restored. This hardwood is often used to make floor, tables and cabinets, as their surface is difficult to scratch or damage. It can be painted, but Latsketch Ltd would not recommend it, because the oak pattern is unique and attractive.
Ash (hardwood)
Ash is equivalent to oak in its strength and properties, but usually has a better price. It can be used for various types of projects, but it should be taken into account that the wood is easily soiled, so it is recommended to treat it with wood treatment products that repel dirt. The wood perfectly withstands shocks and is not easy to tear. Latsketch Ltd recommends using this wood in the production of floor or solid wood furniture.
Birch (hardwood)
Birch is very strong, flexible and can be used in the production of almost all solid wood products. Many people use it as a cheaper alternative to oak. One thing to know about birch wood is that it, like ash, can be easily soiled, and staining can sometimes result in stains that look uneven. From the birch professionals recommend producing beautiful shelves, tables or interior decoration boards. Birch is often used in nurseries because this tree is light, associated with purity and is easy to match other colours.
Aspen (hardwood)
One of the specialized uses of aspen wood is the construction of saunas. Wood does not conduct heat and can tolerate moisture well. This feature makes aspen good for drawers and other things that are damp and moving. Aspen has no specific smell and taste, as well as no resin, so it is ideal for the production of kitchen utensils.
Black alder (hardwood)
Black alder has a similar properties to a birch. Black alder wood is useful for products that need to stay in moisture for a long time, such as barrels or tubs. It is easy to handle, so it is often used in carpentry, for example, in the production of finishing boards.
Pine (soft wood)
The first thing that Latsketch customers usually notice is the natural, fresh smell of pine and its beautiful light brown or yellow colour. It is the most common wood and usually also the cheapest. It is often used both for interior work, such as window sills or door frames, and for outdoor work, such as trim boards. When using pine wood for outdoor work - it should be painted and, if possible, treated with wood chemicals to prolong its service life.
Spruce (soft wood)
Spruce has an average amount of resin, it has a high resistance to cracking. The wood itself is light yellowish brown, light, medium density. Most often, window frames, fence boards and also finishing boards are produced from spruce. The company's professionals recommend painting or treating this wood with other wood finishes to improve its service life.
Although there are many different materials available on the market that can be used in construction and carpentry, Latsketch Ltd recommends the use of natural finishing materials. The use of natural finishing materials reduces the negative impact on the environment and human health.